What is Surcharge Pricing?
Surcharge Pricing enables businesses to add an additional surcharge to a customer's bill when they use a credit card for payment.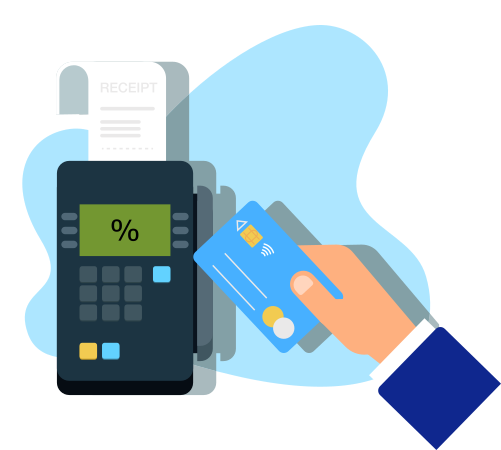 Credit
Cardholders pay just a 3% surcharge on credit card transactions
Debit
You pay just 1% plus $0.25 for every accepted debit card transactions.
How does it work?
Businesses can apply a surcharge for the following payment acceptance methods: Card-Present, Card-Not-Present, eCommerce, and also Billing and Invoicing.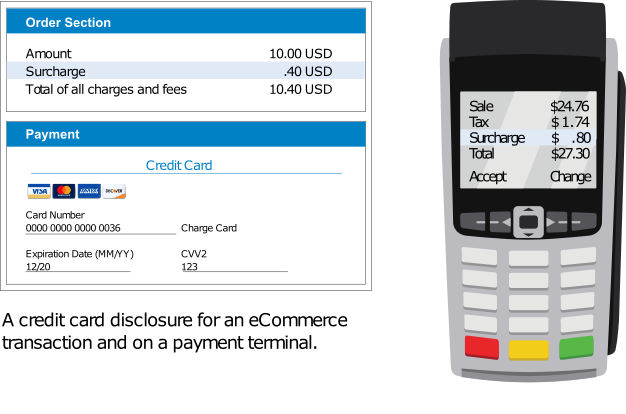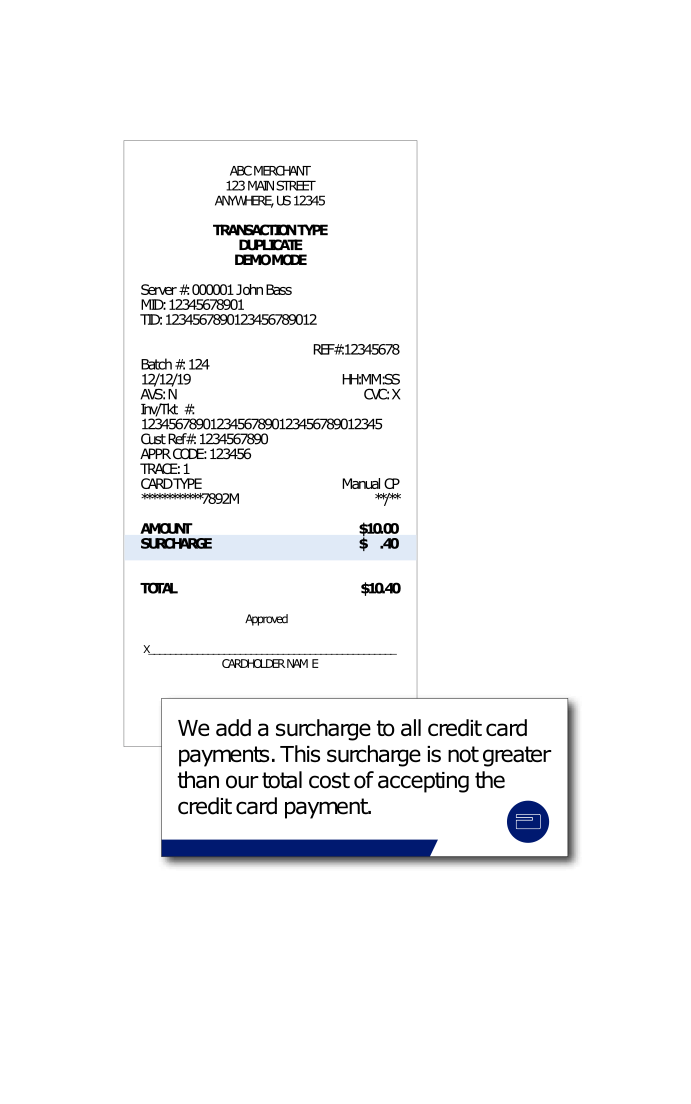 What does the customer see?
If a cardholder uses a credit card, they will see the surcharge fee displayed on the terminal or check-out screen prior to agreeing to pay, and then again on the receipt.
$0 Set Up Fees
$0 Monthly PCI Fee¹

$0 Customer Service Fees
$0 Application Fee

$0 Deposit Fees
$0 Quarterly Fees
$0 Cancellation Fees
$0 Batch or Auth Fees

¹ All companies, regardless of transaction volume, must comply with the requirements of the Payment Card Industry Data Security Standard ("PCI/DSS"). If Company has not validated PCI/DSS compliance within ninety (90) days of account approval, or in subsequent years on or before the anniversary date of account approval. Company will no longer be eligible for this discount and will be required to pay the full undiscounted monthly Standard PCI Program Fee of $74.99 /monthly until PayStrm and Elavon are provided with validation of PCI/DSS compliance.